KARA SEWELL
Hello!
I'm Kara Sewell, the morning anchor at FOX 19 in Cincinnati. Whether it's bright and early on the anchor desk, connecting through social media or meeting people at events, I enjoy taking an interest in the lives and issues in my community. That's part of what gives me my passion for telling the stories that matter.
Community
giving back & helping out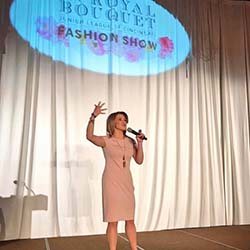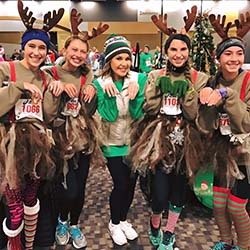 As an anchor, I have the privilege to connect with the community when off the camera, too. You can catch me sporting pink on the 19th of every month to show my support of the Susan G. Komen Foundation.
I also lend my voice to emcee various community events throughout the year including the Arthritis Foundation's Jingle Bell Run, their largest annual fundraiser. I served as the Germania Society's Burgermeister during the world's 2nd largest Oktoberfest. Between kicking off Komen's Race for the Cure and showcasing artists with disabilities with Visionaries and Voices, it has been a privilege to draw attention to such outstanding nonprofits.
I spend my free time volunteering with the Junior League of Cincinnati and am also a member of the 'The 50', a group committed to making the Contemporary Arts Center free to the public and shape the future of the arts in downtown Cincinnati.
Request my support
Kara's Tips & Tricks
In 2017, I launched my own YouTube channel to answer questions I frequently get about topics outside of journalism and talk about things I like on a creative and more casual platform.
View More
Get in touch
Send me a message

Represented By
3 Kings Entertainment LLC
a Blue Equity Sports Division Company
713-248-1210
matthew@3kingsentertainment.com
Design by Sara Yonker Communications
Copyright 2017 watchkara.com // All Rights Reserved